CERTIFICATIONS TO INTERNATIONAL STANDARDS

Pressure equipment, in USA and other regions

Nuclear parts (including in nuclear core), in USA and other regions

Specialty materials for petroleum industry in North Sea and other areas

Pressure equipment, in Europe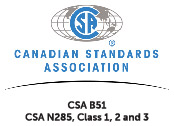 Nuclear pressure retaining systems and components (including in nuclear core), in Canada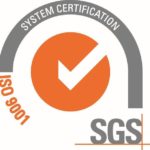 Quality management system, worldwide
LABORATORIES & TESTING
Depending on materials and customer needs, we offer the following tests:
DESTRUCTIVE
Bending: side, face and root
Charpy impact
Corrosion
Metallographic
Tension: strength, yield, elongation
NON DESTRUCTIVE
Dye or liquid penetrant
Ferrite content
Hydrostatic
Magnetic particles
Macrography
Micrography
Pneumatic pressure
Positive materials identification
Radiography: X-rays or gamma rays
Ultrasound (conventional or phased array)
Weldability
EMPLOYEES AND SYSTEMS
Our whole Quality Assurance program, accreditations and certifications are based on:
OUR HIGHLY SKILLED EMPLOYEES:
Professionals with several decades of manufacturing experience.
Leading edge knowledge of alloy properties, welding procedures and quality control.
Continuous training and education programs.
OUR CONTINUING INVESTMENT IN NEW TECHNOLOGY AND SYSTEMS:
Continuous improvement and quality control programs.
Stable, secure and dependable IT systems.
R&D for ongoing improvements (robotics, automation, precision control, …).
Value-added guidelines and objectives.